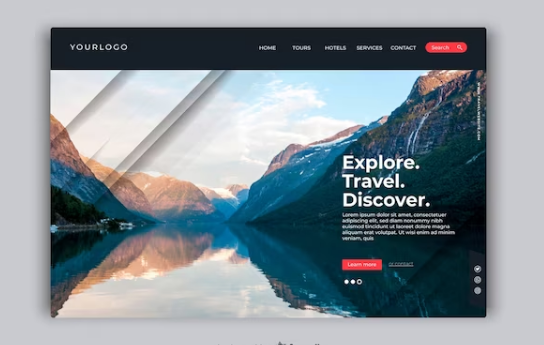 When it comes to running a successful website, speed and performance are paramount. A slow-loading website can frustrate visitors and negatively impact your search engine rankings. Fortunately, there are plenty of lightweight and fast WordPress themes available that can help you achieve the snappy performance you desire. In this article, we'll explore the top 10 WordPress themes known for their speed and efficiency.
1. Astra:
Astra is a lightweight and highly customizable theme that's designed for speed. With a focus on performance, it's one of the most popular choices for users looking to create fast-loading websites. Astra offers a range of starter templates and is compatible with popular page builders.
2. GeneratePress:
GeneratePress is a minimalistic and efficient theme that's built for speed. It comes with clean code and a commitment to performance optimization. GeneratePress is known for its speed and offers extensive customization options.
3. Schema Lite:
If you're looking for a free, lightweight theme that's optimized for both speed and SEO, Schema Lite is an excellent choice. It's designed with a content-focused approach and is perfect for bloggers and content creators.
4. OceanWP:
OceanWP is a versatile and fast theme suitable for a wide range of websites. It integrates smoothly with various page builders and offers numerous customization options. OceanWP prioritizes both speed and design flexibility.
5. Neve:
Neve is another lightweight, multipurpose theme with a focus on speed. It seamlessly integrates with popular page builders like Elementor and Beaver Builder, making it a great choice for those who want to build their sites with ease.
6. Kadence Theme:
Kadence Theme is known for its speed and performance optimization. It's available in both a free and premium version, with the premium version offering additional features. Kadence Theme is highly customizable and perfect for users seeking a fast-loading website.
7. Schema by MyThemeShop:
Schema by MyThemeShop is a lightweight and SEO-friendly theme. It's built for speed and comes with rich snippet support to improve your website's search engine visibility.
8. PageSpeed by SwiftThemes:
As the name suggests, PageSpeed by SwiftThemes focuses on delivering exceptional loading speed. It's a responsive and highly optimized theme suitable for a variety of website types.
9. Zillah:
Zillah is a fast and minimalistic blogging theme. It's perfect for bloggers who want a clean and speedy website. Zillah offers a distraction-free reading experience.
10. Customify:
Customify is a lightweight and highly customizable theme that gives you full control over your website's design. It's built for speed and is compatible with popular page builders and plugins.
In conclusion, your choice of WordPress theme plays a crucial role in determining your website's speed and performance. These top 10 fast and lightweight WordPress themes offer a solid foundation for creating websites that load quickly and provide an excellent user experience. Depending on your specific needs and preferences, one of these themes is likely to be the perfect fit for your next project.
Remember to keep your themes and plugins updated to maintain optimal performance, and consider implementing additional speed optimization techniques such as image optimization and caching to further enhance your website's speed.