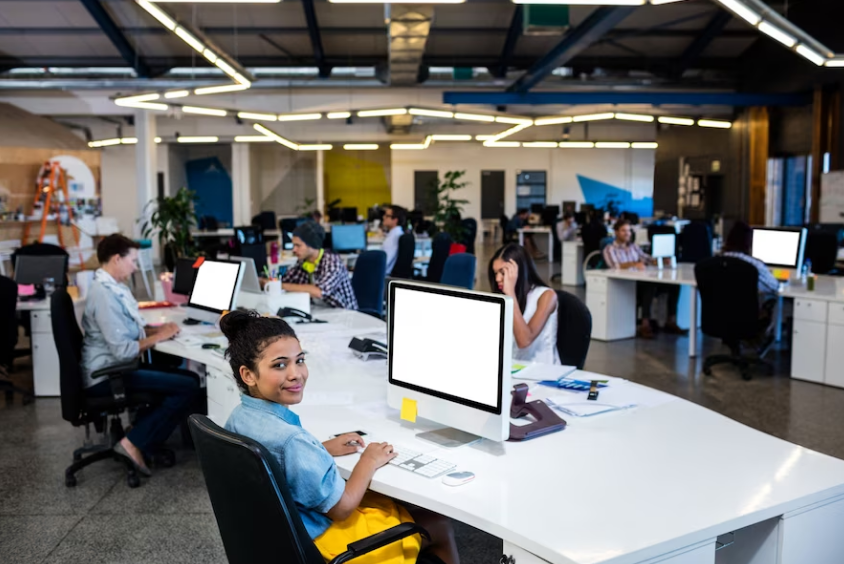 In the ever-evolving landscape of modern business, coworking spaces have emerged as a versatile solution for professionals, startups, and established enterprises alike. Bangalore, often referred to as India's Silicon Valley, is a bustling metropolis that hosts a thriving coworking scene. This article aims to provide a comprehensive overview of some of the best premium coworking spaces in Bangalore, with a particular focus on two prominent neighbourhoods: Koramangala and Indiranagar.
WeWork India
WeWork is a global leader in the coworking industry, and it maintains a strong presence in Bangalore. With multiple locations across the city, WeWork offers fully equipped workspaces, high-speed internet, and a wide range of amenities. Their spaces are designed to cater to businesses of all sizes, from freelancers to large corporations.
91springboard
91springboard is another well-established name in the coworking sector and has several centres in Bangalore. They provide flexible workspace solutions, including private offices, meeting rooms, and collaborative areas. Their coworking spaces are known for their vibrant communities and a calendar filled with networking events and workshops.
Koramangala, a vibrant neighbourhood in Bangalore, is home to numerous coworking spaces that offer premium amenities and a conducive work environment. Here are a few noteworthy options:
Awfis Koramangala
Awfis, a prominent coworking space provider in India, has a centre in Koramangala. It features secure high-speed internet, meeting rooms with AV equipment, and a well-equipped pantry. Awfis is known for its tech-enabled infrastructure and commitment to creating a productive workspace.
The Hive, Koramangala
The Hive is a coworking space located in the heart of Koramangala. With its contemporary design and ergonomic furniture, it provides a professional and collaborative atmosphere. The Hive also organises events and networking sessions to facilitate meaningful connections among its members.
Indiranagar, another bustling locality in Bangalore, is home to several premium coworking spaces. Presenting a couple of options below:
IndiQube
IndiQube has a presence in Indiranagar, offering modern and spacious coworking environments. Their centres are known for their high-quality infrastructure, flexible workspace options, and support services. IndiQube focuses on creating an efficient and collaborative workspace for businesses of all sizes.
GoodWorks CoWork
GoodWorks CoWork is a premium coworking space in Indiranagar known for its well-designed workspaces and a strong sense of community. It offers a range of amenities, including high-speed internet, conference rooms, and a vibrant ambiance that fosters innovation and collaboration.
Bangalore's coworking spaces are more than just shared offices; they are hubs of innovation, collaboration, and networking. Whether you're an independent professional seeking a dynamic workspace or a company looking to expand your presence in the city, Bangalore's coworking spaces offer an ideal solution. With flexible membership plans, state-of-the-art facilities, and a supportive community, these spaces are shaping the future of work in Bangalore and beyond. As the demand for coworking spaces continues to grow in this tech-savvy city, exploring premium coworking spaces in Bangalore is a strategic move for any professional or business looking to thrive in the dynamic business ecosystem of India's Silicon Valley. Whether it's the bustling streets of Koramangala or the trendy vibe of Indiranagar, you'll find premium coworking spaces that meet your professional needs and elevate your workspace experience.