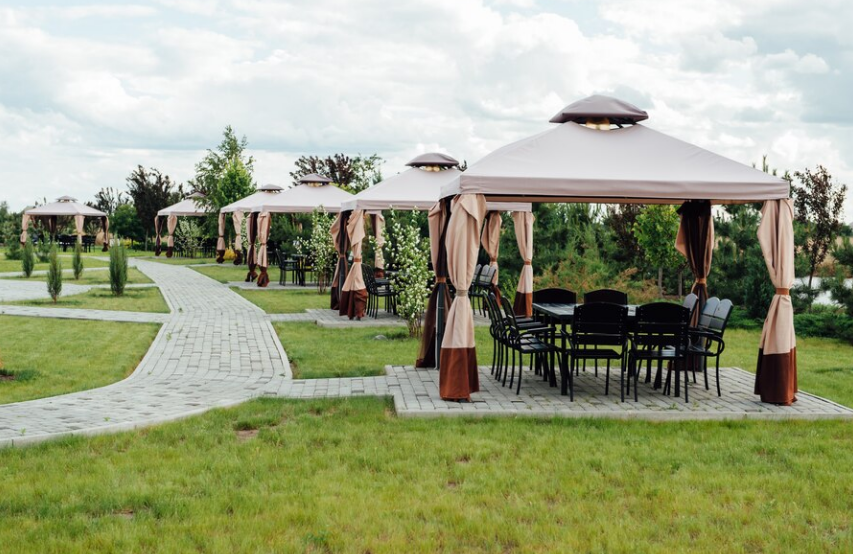 Your wedding day is a milestone, a chapter in your love story that deserves to be celebrated in a setting as unique and beautiful as your love itself. With its diverse landscapes and natural wonders, various wedding venues in Melbourne cater to every couple's dream. Let's explore these outdoor wonders and why they should be the backdrop to your wedding day.
Royal Botanic Gardens Victoria – Melbourne Gardens
The Royal Botanic Gardens Victoria – Melbourne Gardens is an iconic and picturesque outdoor venue nestled in the heart of Melbourne. It's a haven for nature lovers and the ideal backdrop for romantic wedding photos. Its Gardens are soaked in history, cultural significance, and meaning to your wedding day. Say your vows surrounded by lush gardens, serene lakes, and breathtaking landscapes.
Coombe Yarra Valley
Coombe Yarra Valley is a destination venue located just an hour from Melbourne. It offers a serene and elegant setting perfect for couples seeking a romantic outdoor wedding. The venue also boasts an award-winning restaurant, ensuring your guests are treated to a culinary delight.
Exchange vows amidst the rolling hills of the Yarra Valley and vineyards as far as the eye can see. It's a wine lover's dream come true.
Rippon Lea House and Gardens
Rippon Lea House and Gardens offer a timeless and elegant outdoor wedding venue. Located in Elsternwick, this historic estate provides a romantic and picturesque setting.
The estate features a stunning 19th-century mansion, lush gardens, and a serene lake, creating an atmosphere of timeless elegance.
Enjoy the ambience of an English-style garden wedding, surrounded by vibrant flowers and enchanting greenery.
Alowyn Gardens
Alowyn Gardens, located in the Yarra Valley, is an enchanting outdoor venue known for its picturesque gardens and unique features. Explore diverse garden settings, including a wisteria-draped courtyard, rose gardens, and a charming forest walk, offering various photo opportunities. The venue provides options for outdoor and indoor ceremonies, making it a versatile choice, no matter the weather.
Gardens House
Gardens House is a hidden gem located within the Royal Botanic Gardens Victoria, right in the heart of Melbourne. It offers a beautiful and intimate setting for your outdoor wedding.
Gardens House is conveniently situated in Melbourne's CBD, making it easily accessible for guests. The venue features a historic house with a charming veranda and garden setting, creating an intimate and picturesque atmosphere. Couples can enjoy exclusive use of the venue, ensuring privacy and a private celebration.
Conclusion
Melbourne's outdoor wedding venues offer diverse options, each with unique charm and character. Start planning your outdoor wedding today, and let Melbourne's natural beauty be the canvas for your love story. With these enchanting venues, your special day will be a celebration to remember amidst the wonders of nature.