Understanding the Cost of Heat Pumps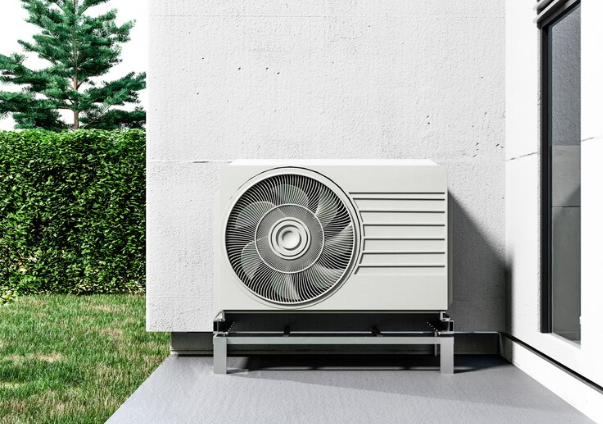 Understanding the Cost of Heat Pumps
Introduction: Heat pumps are gaining popularity as an energy-efficient way to heat and cool homes. In this article, we'll break down the key factors that contribute to the cost of heat pumps, helping you make an informed decision about this eco-friendly heating and cooling option.
1. Types of Heat Pumps: Heat pumps come in various types, including air-source, ground-source (geothermal), and ductless mini-split systems. Each type has its own cost considerations.
Air-Source Heat Pumps: These are typically the most affordable option, with lower upfront costs compared to geothermal systems.
Geothermal Heat Pumps: While more expensive to install, they offer long-term energy savings due to their high efficiency.
Ductless Mini-Splits: These systems are versatile and cost-effective, especially for smaller spaces or room-specific heating and cooling.
2. Installation Costs: The cost of professional installation is a significant part of the total expense. Factors that influence installation costs include:
Size of the System: Larger heat pump systems may require more complex installations and cost more.
Location: Installing a ground-source heat pump may require drilling or excavation, adding to the installation cost.
Labor Charges: Labor costs can vary by region and contractor, so it's essential to get multiple quotes.
3. Additional Expenses: Don't forget to budget for these additional expenses:
Ductwork: If your home doesn't have existing ductwork, you may need to invest in ductless mini-split or ducted systems.
Electrical Upgrades: Older homes may need electrical upgrades to support a heat pump's power requirements.
Maintenance and Repairs: While heat pumps are generally low-maintenance, budgeting for occasional service and repairs is advisable.
4. Efficiency and Savings: One of the key benefits of heat pumps is their energy efficiency, which can lead to long-term savings on your energy bills. Consider the potential savings when evaluating the upfront costs.
5. Government Incentives: Many governments offer incentives, rebates, and tax credits to encourage the adoption of energy-efficient heating and cooling systems. Check with your local authorities for available programs that can help offset the cost.
Conclusion: The cost of a heat pump can vary widely depending on factors like the type of system, installation requirements, and location. While the initial investment may seem significant, it's essential to weigh it against the long-term energy savings and environmental benefits.
Before making a decision, consult with HVAC professionals, obtain multiple quotes, and explore available incentives. This will help you determine the most cost-effective and eco-friendly heating and cooling solution for your home.
Remember that a well-maintained and efficient heat pump can provide comfort, lower energy bills, and reduce your carbon footprint for years to come.