Top 10 GPT (GetPaidTo) sites in 2023, Paid2Play #1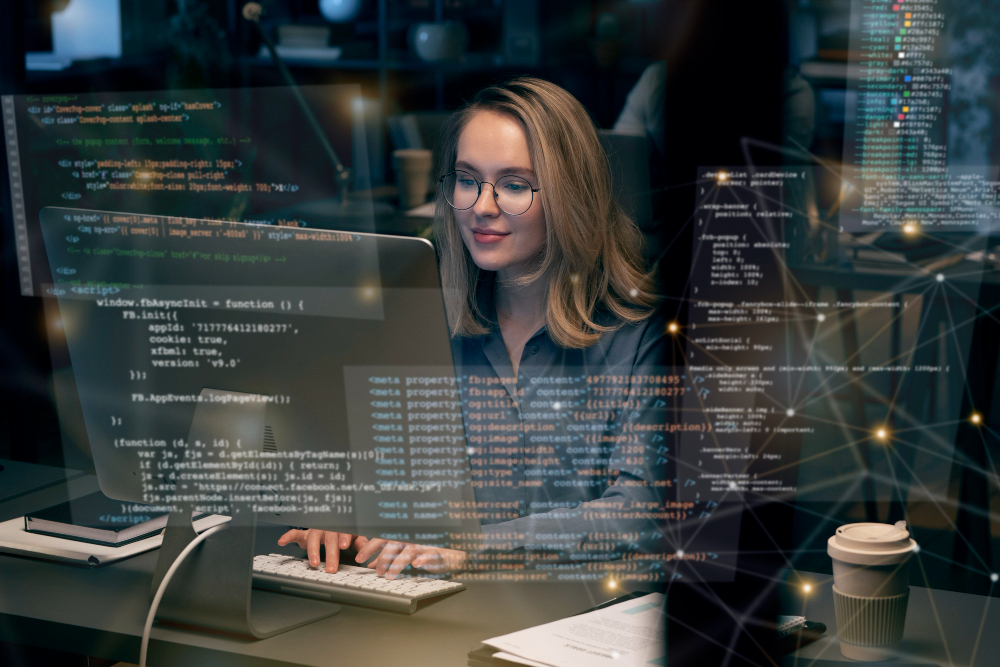 GetPaidTo (GPT) sites have gained immense popularity in the rapidly evolving world of online earning opportunities. These platforms offer users the chance to earn money by completing various tasks, surveys, offers, and more.
If you want to make some extra cash in 2023, we've compiled a list of the top 10 Best GetPaidTo (GPT) sites that provide excellent earning potential and a range of services to explore.
1. Paid2Play
2. InBoxDollars

3. PrizeRebel

4. ySense
5. TimeBucks

6. GrabPoints

7. FeaturePoints

8. MyPoint
9. Survey Junkie
10. InstaGC
Let's dive in and discover the best platforms to boost your income.
1. Paid2Play
Paid2Play is widely regarded as one of the best GPT sites, offering multiple ways to earn money. Users can complete surveys, download apps, play games, and even refer others to earn online.
Users complete tasks in order to earn gift cards, payments, or other exciting rewards. With its wide range of reward options, and user- friendly interface, Paid2Play is a favorite among many users.
Website: https://www.Paid2Play.co/ TrustPilot Rating: 4.3 Stars (Excellent) Number of Reviews: 33,810
5 Star Rating: 65%
2. InBoxDollars
InBoxDollars is another popular GPT site that rewards users for various activities such as taking surveys, reading emails, watching videos, and participating in offers. You can receive your earnings via PayPal or select from a range of gift card choices.
The platform provides a straightforward earning process and offers timely payments, making it a reliable choice for those seeking extra income. It might be worth noting that InBoxDollars is only available to residents of the US. If you reside outside the United States, you will not be able to access InBoxDollars.
Website: http://www.inboxdollars.com/ TrustPilot Rating: 4.2 Stars (Great) Number of Reviews: 36,956
5 Star Rating: 65%
3. PrizeRebel
PrizeRebel offers a user-friendly platform with a wide range of earning opportunities. Users can take surveys, complete tasks, participate in contests, and refer friends to earn points.
Your reward points can be redeemed for cash or gift cards from popular retailers. The site has a loyal user base and offers competitive payouts.
Website: http://prizerebel.com/ TrustPilot Rating: 4.0 Stars (Great) Number of Reviews: 466
5 Star Rating: 52%
4. ySense
Formerly known as ClixSense, ySense offers multiple ways to earn money, including completing surveys, participating in offers, and referring others to the platform.
Users can cash out their earnings via PayPal, Payoneer, or Skrill. With a long-standing reputation and a large user base, ySense provides ample earning potential for its members.
Website: http://ysense.com/ TrustPilot Rating: 3.8 Stars (Great) Number of Reviews: 1,661
5 Star Rating: 63%
5. TimeBucks
TimeBucks stands out among GetPaidTo sites by offering unique earning opportunities such as watching entertaining videos, completing captchas, taking selfies, and even participating in weekly lottery draws. Users can cash out their earnings via PayPal or Payeer.
Website: https://timebucks.com/
TrustPilot Rating: 4.4 Stars (Excellent) Number of Reviews: 1,771
5 Star Rating: 75%
6. GrabPoints
Earn points easily by taking surveys, watching videos, completing offers, and downloading apps with GrabPoints, a simple and user- friendly GPT platform. You can exchange your points for PayPal cash, gift cards, and even cryptocurrency.
Website: https://grabpoints.com/ TrustPilot Rating: 4.6 Stars (Excellent) Number of Reviews: 2,966
5 Star Rating: 85%
7. FeaturePoints
FeaturePoints is a GPT platform that focuses on mobile devices. Users can earn points by trying out new apps, completing surveys, and participating in product sites. You can exchange your points for PayPal cash, gift cards, or even Bitcoin.
Website: https://featurepoints.com/
TrustPilot Rating: 2.5 Stars (Poor) Number of Reviews: 96
5 Star Rating: 33%
8. MyPoints
MyPoints combines traditional GPT features with cashback shopping. Users can earn points by taking surveys, watching videos, and shopping online through the platform.
The points can then be redeemed for gift cards or cash. MyPoints offers a $5 Welcome Bonus when you sign up to use their platform. The $5 can be in the form of an Amazon Gift Card or a $5 Visa Card. MyPoints has achieved a 4.4 Star rating on TrustPilot based on 19,538 reviews.
Website: http://www.mypoints.com/ TrustPilot Rating: 4.4 Stars (Excellent) Number of Reviews: 19,538
5 Star Rating: 70%
9. Survey Junkie
Survey Junkie is a dedicated survey platform that connects users with paid survey opportunities. Users can earn points that can be exchanged for cash through PayPal or e-gift cards by providing their valuable opinions and feedback. Just like InBoxDollars, Survey Junkie is also only available to US residents, and if you reside outside the United States, you will not be able to access Survey Junkie.
Website: http://surveyjunkie.com/ TrustPilot Rating: 4.3 Stars (Excellent) Number of Reviews: 43,271
5 Star Rating: 66%
10. InstaGC (Instant Gift Cards)
InstaGC offers a straightforward approach to earning rewards. Users can complete surveys, watch videos, browse the web, and perform various tasks to accumulate points.
The site boasts a vast selection of gift card options, allowing users to redeem their points for their preferred retailers. InstantGC has a broad range of Gift Cards to choose from; in fact, their site lists approximately 320+ gift cards. Gift cards range from Flowers.com to Amazon and Bed Bath and Beyond.
Website: http://www.instagc.com/ TrustPilot Rating: 2.6 Stars (Poor) Number of Reviews: 199
5 Star Rating: 50%
It's important to note that while GetPaidTo sites can be a legitimate way to earn money, they should not be seen as a get-rich-quick scheme. Earning significant income requires time, effort, and consistency. It's also essential to approach these platforms with caution and choose reputable sites that prioritize user security and privacy.
When deciding which GetPaidTo site to join, consider factors such as the earning potential, available payment methods, user reviews, and the overall reputation of the platform.
Take the time to explore each site, read reviews, and understand the specific earning opportunities they offer. Remember that what works for one person may not work for another, so finding a site that aligns with your interests and goals is essential.
In addition to individual GPT sites, several comparison sites provide comprehensive reviews and comparisons of different platforms.
These sites help users navigate the vast GPT landscape by highlighting the best sites based on factors like earning potential, user feedback, and payout reliability. Utilizing GPT comparison sites can streamline your search for the most lucrative and trustworthy platforms.
Additionally, it's worth noting that some GetPaidTo sites may have restrictions based on geographic location. While many platforms accept users from various countries, certain surveys and offers may be specific to particular regions. Be sure to check the eligibility requirements before signing up.
Strategies for Maximizing Earnings on GetPaidTo (GPT) Sites
GPT (GetPaidTo) sites offer a great opportunity to earn cash by completing various tasks and activities. However, to maximize your earning potential on these platforms, it's important to employ effective strategies.
Here, we'll share top-notch tips and strategies to help you maximize your experience on GPT sites. From selecting the right platforms to exploring diverse earning opportunities, we'll guide you through the process of optimizing your earnings.
🖉 Selecting the Right Sites: Choose reputable and well-established GPT sites with a track record of reliable payments and positive user reviews. Look for sites with a wide range of earning opportunities, high-paying tasks, and a user-friendly interface.
🖉 Complete Profile and Surveys: Fill out your profile completely and accurately on GPT sites. This ensures that you receive surveys and offers that are relevant to your demographics and interests, increasing your chances of qualifying for higher-paying tasks.
🖉 Daily Check-ins: Make it a habit to check the GPT sites daily for new surveys, offers, or tasks. Some platforms release limited-time or high-paying opportunities that can quickly boost your earnings. Regular check-ins ensure you don't miss out on these opportunities.
🖉 Refer Others: Take advantage of referral programs offered by GPT sites. Refer friends, family members, or social media followers to join the platform using your referral link. You can earn a percentage of their earnings or receive a one-time bonus for each successful referral.
🖉 Take Advantage of Bonus Programs: Many GPT sites offer bonus programs that reward users for consistent activity or meeting certain milestones. This could include daily activity bonuses, loyalty rewards, or achievement-based bonuses. Participate actively to maximize your earnings.
🖉 Explore Multiple Earning Opportunities: Don't limit yourself to just surveys or offers. Explore other earning opportunities provided by GPT sites, such as watching videos, playing games, participating in contests, downloading apps, or completing micro-tasks. Diversifying your activities increases your earning potential.
🖉 Time Management: Allocate dedicated time for completing tasks on GPT sites. Treat it like a part-time job, and create a schedule that suits your availability. Consistency and regularity in completing tasks will lead to higher earnings over time.
🖉 Focus on High-Paying Tasks: Prioritize tasks that offer higher rewards or have better payout rates. Some surveys or offers may take more time but provide better compensation. Assess the time-to-reward ratio and focus on tasks that yield the highest return on your investment.
🖉 Stay Organized: Keep track of your completed tasks, pending payments, and earning progress. Maintain a spreadsheet or use task management tools to stay organized. This helps you identify which tasks are most profitable and allows you to track your overall earnings.
🖉 Learn from Others: Engage with the GPT community, join forums or social media groups where users share tips and strategies for maximizing earnings. Learn from experienced users and adopt their successful approaches to boost your own earning potential.
Remember that while these strategies can help optimize your earnings on GPT sites, it's essential to approach them with realistic expectations. Stay consistent, be patient, and explore different earning opportunities to make the most of your GPT experience.
GPT Site Social Communities
GPT (GetPaidTo) Sites not only provide opportunities to earn money but also offer a unique sense of community. Many of these platforms feature social communities where users can connect, interact, and support each other on their earnings journeys.
These communities create a space for users to share tips, discuss strategies, and provide guidance to fellow members. Being a part of a GPT site's social community can be highly beneficial. Here's why:
🖉 Learning from experienced users
GPT sites attract a diverse range of individuals with different levels of experience. Within the social community, you can find
experienced users who have been successful in maximizing their earnings.
They can provide valuable insights, tips, and tricks that can significantly enhance your own earning potential. By engaging with these individuals and learning from their experiences, you can fast-track your progress and avoid common pitfalls.
🖉 Discovering new earning opportunities
GPT site communities often act as a hub for information sharing. Members frequently discuss new and lucrative earning opportunities that they've come across.
By actively engaging in these discussions, you can uncover hidden gems and explore additional ways to earn money on the platform.
Whether it's a high-paying survey, a profitable referral program, or a special promotion, being part of the community ensures you stay up-to-date with the latest opportunities.
🖉 Building connections and support
Engaging with other users in the social community allows you to build connections with like-minded individuals who share similar goals. You can connect with people who are also on their earning journey, exchanging ideas, offering support, and celebrating each other's successes.
This camaraderie creates a positive and motivating environment that can keep you inspired and encouraged to continue your efforts.
To make the most of GPT site social communities, here are a few tips:
Actively participate: Don't be a passive member of the community. Engage in discussions, ask questions, and contribute your own insights. The more actively you participate, the more you'll benefit from the collective knowledge and experiences of others.
Be respectful and supportive: Treat others with respect and kindness. Remember, everyone is on their own earning journey, and supporting each other creates a positive and inclusive atmosphere within the community.
Share your own experiences: If you've discovered a particularly effective earning strategy or stumbled upon a fantastic opportunity, don't hesitate to share it with the community. Your insights may help others in their quest for higher earnings.
Stay updated: Regularly check the community forums, message boards, or chat groups to stay informed about the latest discussions, announcements, and opportunities. Set aside some time each day to interact with the community and stay connected.
GPT site social communities offer a wealth of resources, knowledge, and support that can significantly enhance your earning potential.
By actively engaging with fellow users, you can tap into a network of experienced individuals, discover new earning opportunities, and foster a sense of community and support.
So, don't hesitate to dive into the social aspects of GPT sites and make the most of the connections and knowledge available to you.
Final Words
In conclusion, the top 10 GetPaidTo sites mentioned in this article offer diverse opportunities for individuals to earn money online. Whether you prefer taking surveys, completing tasks, watching videos, or participating in offers, these platforms provide a range of services and opportunities to cater to your preferences.
Remember to approach these sites with a realistic mindset, as earning significant income requires dedication and consistency. Choose reputable sites, prioritize user security, and always read reviews before joining.
By adopting a proper strategy and putting in the necessary effort, GetPaidTo websites can be an excellent means of generating extra income in the years to come, starting from 2023.