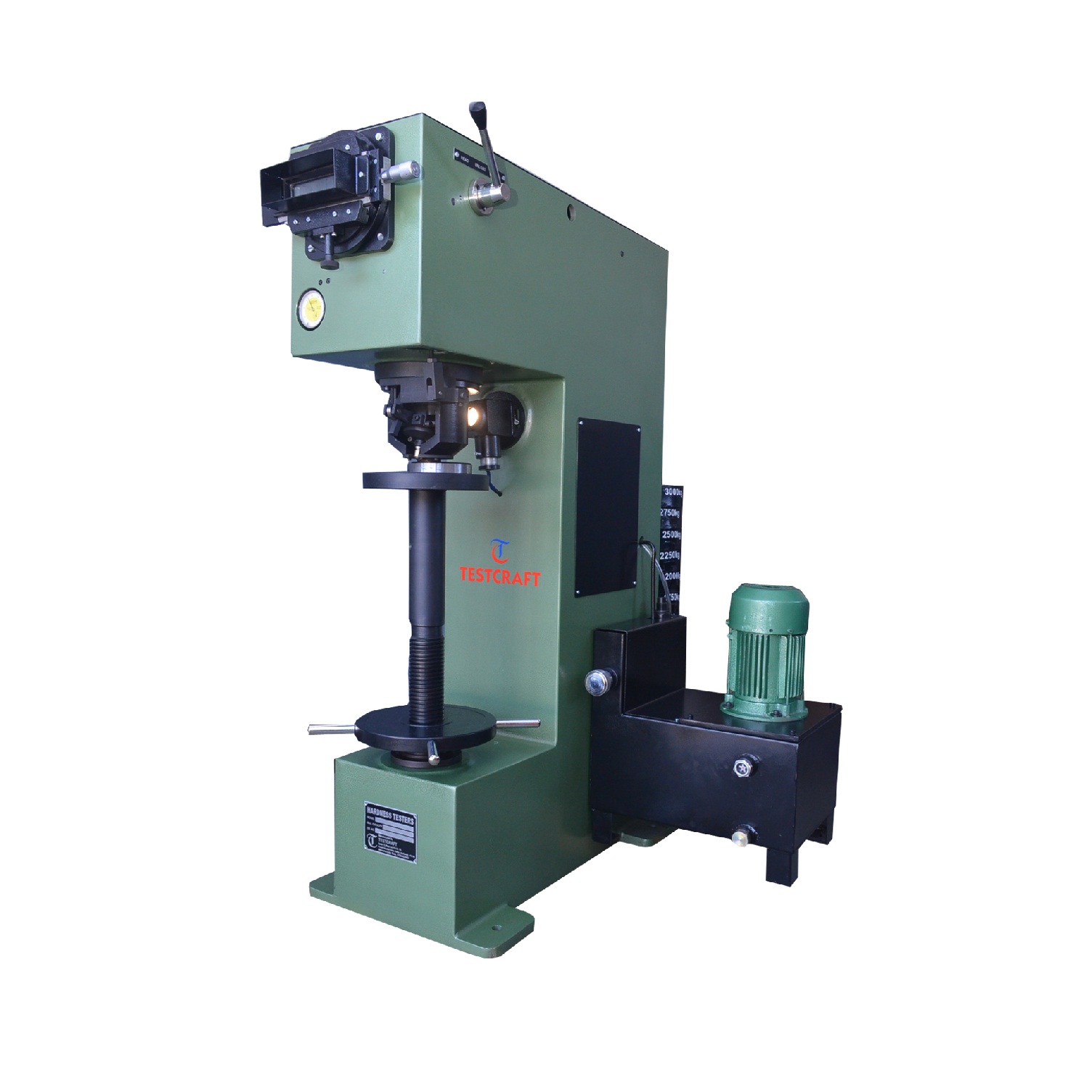 Computerized Brinell Hardness Testing Machine manufacturer in india. Pan india service and support. Standard quality making for industrial use also we manufacturing impact testing machine. Wide Testing Range from Soft metal to medium hardness Steel High Accuracy & Repeatability of Measurement at all loads Hydraulic Loading & Unloading cycle. Also we manufacturer in UTM testing machine, Rockwell testing machine manufacturer from maharashtra services pan india and exporter.
We are Manufacturer, Supplier, Exporter of Computerized Vickers Hardness Testers, Computerized Vickers Hardness Testing Machines. Our setup is situated city Ichalkaranji in Maharashtra, India and majorly we serve customers from African and Gulf countries.
Analogue Impact Testing Machine – Also known Digital Impact Testing Machine with Capacity : Charpy : 300 Joule, Izod: 170 Joule , This is low cost Impact testing machine & it is specially designed for engineering colleges. This Machine conforms to IS 3766-1977, IS 1598-1977, IS 1757-1988,IS 1499-1977 and BS 131 Part I, II, III, IV. standard.This is simple & maintenance free machine. New modified Brake drum unit is provided to stop the pendulum swing instantly after test. Safety guard is provided for operator safety.